We have two locations conveniently located in the Greensboro area. We look forward to meeting you and your family soon!
Monday
7:30am – 4:30pm
Tuesday
7:30am – 4:30pm
Wednesday
7:30am – 4:30pm
Thursday
7:30am – 4:30pm
Friday
8:00am – 1:00pm (Appt Only)
Reynolds & Stoner Orthodontics in Greensboro, NC, is a state-of-the-art practice that offers the latest in orthodontic care. Dr. Reynolds, Dr. Stoner, and the rest of our amazing orthodontic team are passionate about providing the best possible care for our patients. In order to do so, we offer a wide range of services to meet each patient's needs.
Top Rated Greensboro Orthodontics Office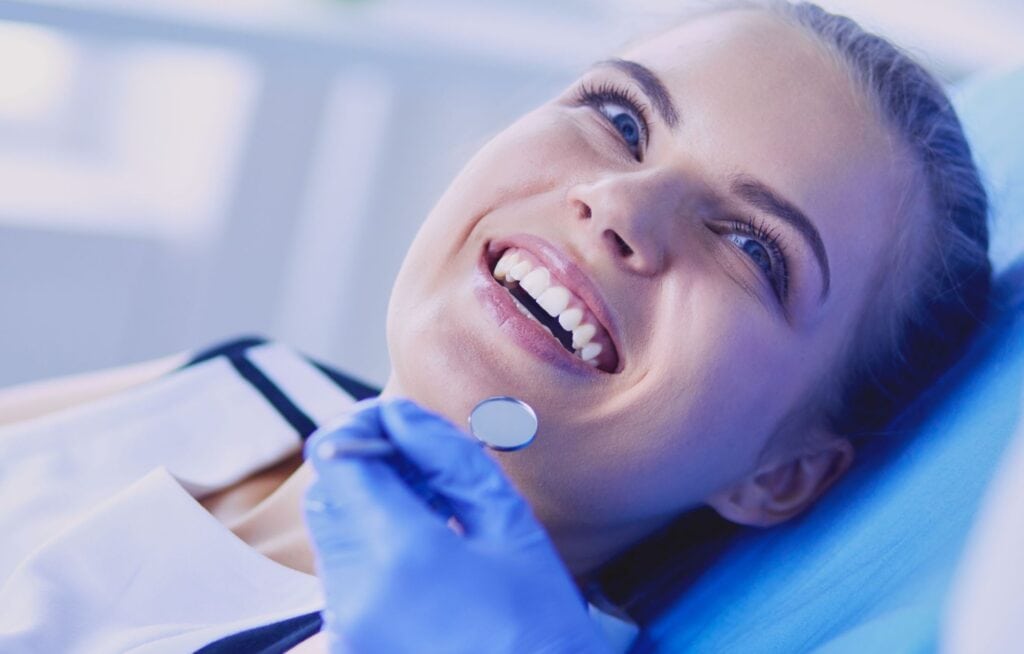 We are one of the top-rated Greensboro orthodontics offices for a reason! With over 200 years of combined experience in the orthodontic industry, we are passionate about helping our patients achieve healthy, beautiful smiles that they can be proud of.
On top of that, our team is dedicated to providing top-of-the-line customer service so that every moment spent under our care is comfortable and stress-free.
Orthodontic Services We Offer
At Reynolds & Stoner Orthodontics, we offer our patients a wide range of orthodontic services. We know that everyone's smile is unique, and we are dedicated to providing each of our patients with the individualized care they deserve.
Braces
We offer both traditional metal braces and clear ceramic braces in Greensboro, NC. Our team will work with you to find the right type of braces for your individual needs. 
Invisalign®
Invisalign is an excellent alternative to braces for patients who are looking for a more subtle way to straighten their teeth. With Invisalign treatment, there are no metal wires or brackets, and the aligners are practically invisible. 
Other Orthodontic Assistance
In addition to braces and Invisalign, we also offer other orthodontic assistance like retainers, patient resources, and even jaw surgery (Orthognathic surgery). So no matter what your orthodontic needs are, we are here to help. 
Invisalign Provider In Greensboro, NC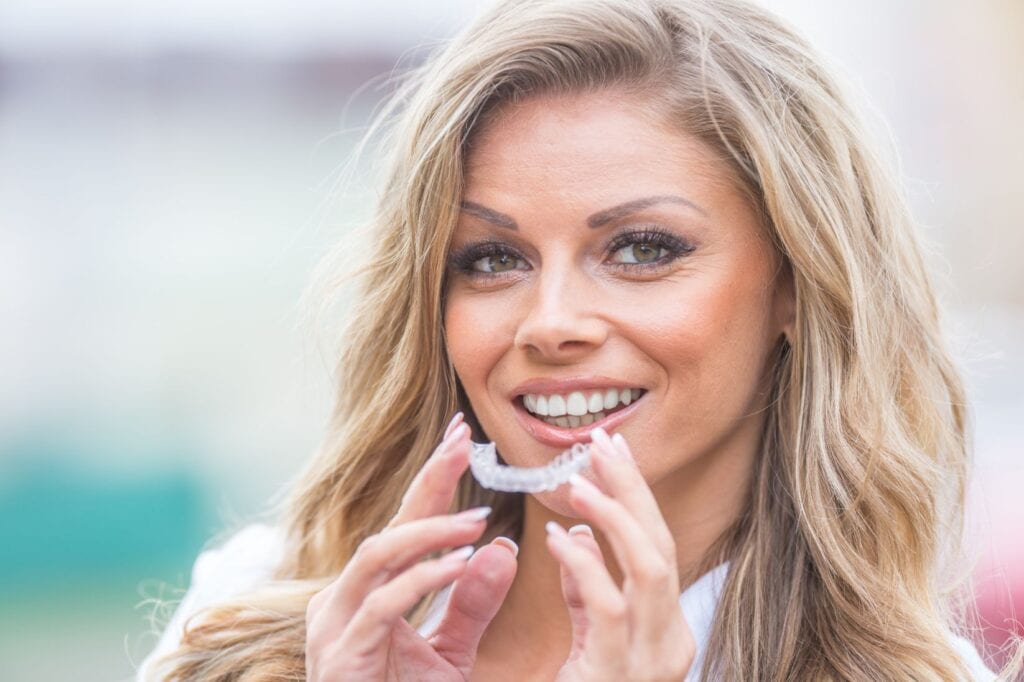 Reynolds & Stoner Orthodontics is honored to offer Invisalign treatment to our patients in Greensboro, NC. With Invisalign, you can straighten your teeth without people around you noticing that you are wearing them.
In addition, they are removable, so you can eat and drink whatever you want while you are wearing them. You will also have no food restrictions with Invisalign. In addition, you can brush and floss normally to maintain good oral hygiene. 
Plus, there are no wires or brackets to irritate your mouth. So, if you are looking for a discreet way to straighten your teeth, Reynolds & Stoner Orthodontics is the perfect place to get Invisalign in Greensboro, NC.
Types Of Braces We Provide
When most people think of braces, they picture the traditional metal ones. While these are still a fantastic option that gives excellent results, we also offer ceramic and invisible braces in Greensboro, NC, here at Reynolds & Stoner Orthodontics!
Metal Braces
For those who are looking for a more traditional type of braces, metal braces are the way to go. They are made up of small metal brackets that are attached to each tooth and connected with a wire. While they are the most visible type of braces, they are also the most affordable. And, thanks to advances in technology, they aren't nearly as noticeable as they used to be. 
Ceramic Braces 
Ceramic braces are very similar to metal braces in the way they function and are installed. The most significant difference is in their appearance; instead of being made from stainless steel, they are made of a clearer, tooth-colored ceramic material that helps them to blend in with your teeth. So if you're looking for a less noticeable option, ceramic braces might be the right fit for you. 
Invisible Braces
If you are considering braces but are worried about the appearance of metal brackets and wires, you may be a candidate for invisible braces. Unlike traditional braces, invisible braces utilize clear and translucent wires. As a result, they are far less noticeable and can provide an aesthetically pleasing alternative for adults and teenagers who are concerned about their appearance.
Braces In Greensboro, NC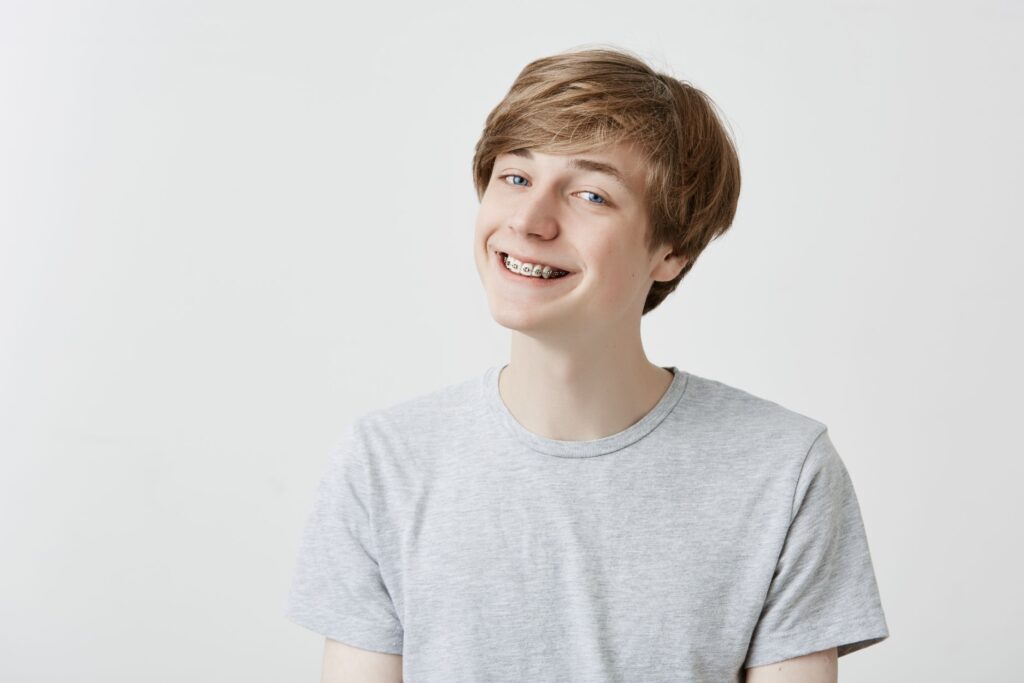 A healthy, beautiful smile is important at any age. At Reynolds & Stoner Orthodontics, we offer a comprehensive range of braces in Greensboro, NC, to suit patients of all ages. We've seen firsthand how braces can boost confidence, improve self-esteem, and positively impact every aspect of our patient's lives.
But braces do more than just enhance the appearance of your smile — they can also help to correct bite problems, relieve pain and discomfort, and protect your teeth from further damage.
As such, we'll work with you to create a treatment plan that is tailored to your unique orthodontic needs. So if you're in need of braces in Greensboro, NC — look no further than the fantastic Drs. Reynolds and Stoner!
Visit Our Greensboro Office Today Or Book A Complimentary Consultation
At Reynolds & Stoner Orthodontics, we are passionate about giving our patients the best possible care. That's why we offer a complimentary consultation to all potential patients.
During this visit, Drs. Reynolds and Stoner will be happy to answer any questions you might have and provide you with information on how our orthodontic treatments in Greensboro, NC, can benefit you.