We have two locations conveniently located in the Greensboro area. We look forward to meeting you and your family soon!
Monday
7:30am – 4:30pm
Tuesday
7:30am – 4:30pm
Wednesday
7:30am – 4:30pm
Thursday
7:30am – 4:30pm
Friday
8:00am – 1:00pm (Appt Only)
If you're looking for cutting-edge orthodontic care, go no further than Reynolds & Stoner Orthodontics in Summerfield, North Carolina. Our outstanding orthodontic team — led by Drs. Reynolds and Stoner — is committed to giving each of our patients the highest quality treatment. We provide a wide range of services to satisfy the needs of each patient in order to achieve this.
Top Rated Summerfield Orthodontics Office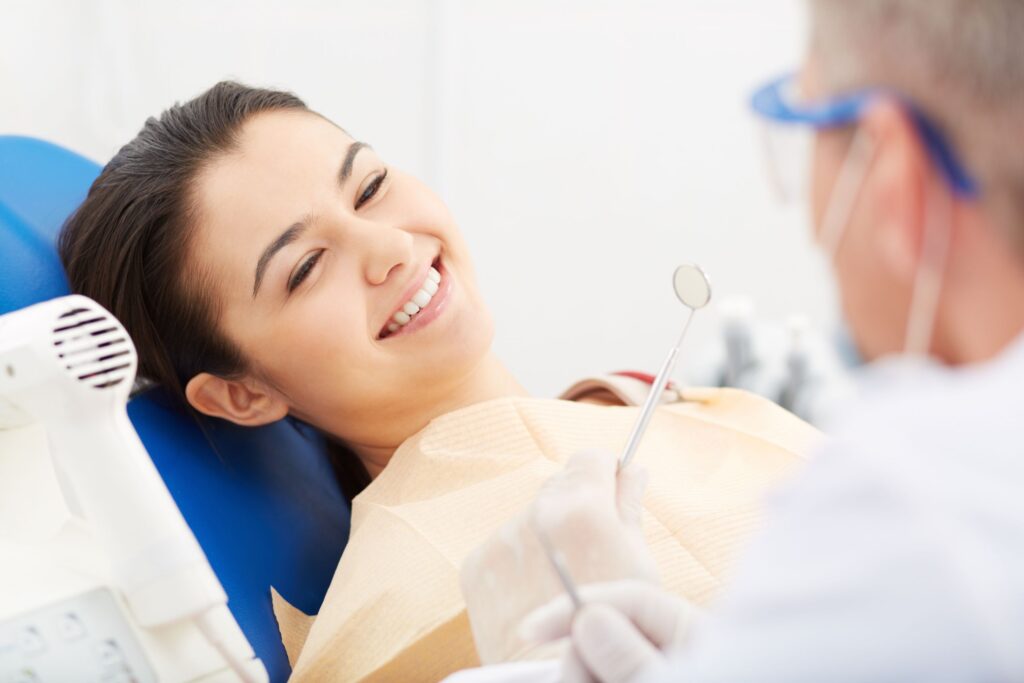 There's a good reason why our business is considered to be among the best orthodontic clinics in Summerfield, NC. With more than 200 years of combined orthodontic experience, we are dedicated to assisting our patients in achieving healthy, attractive smiles that they can be proud of.
In addition, our staff is committed to giving exceptional customer service so that every second spent in our care is relaxing and stress-free.
Orthodontic Services We Offer
Our patients have access to a variety of orthodontic services here at Reynolds & Stoner Orthodontics. We are committed to giving each of our patients the specialized treatment they require because we know that every person's smile is special.
Braces
We provide both traditional metal braces and clear ceramic braces in Summerfield, NC. In order to determine which braces are most suited to your needs, our staff will work closely with you to make the right choice.
Invisalign®
For people searching for a more discrete method of straightening their teeth, Invisalign is a great alternative to braces. No metal wires or brackets are used during treatment with Invisalign in Summerfield, NC, and the aligners are essentially undetectable.
Other Orthodontic Assistance
We provide further orthodontic aid, such as retainers, patient resources, and even jaw surgery (Orthognathic surgery), in addition to our other orthodontic solutions. So whatever your orthodontic needs are, we are here to assist you.
Invisalign Provider In Summerfield, NC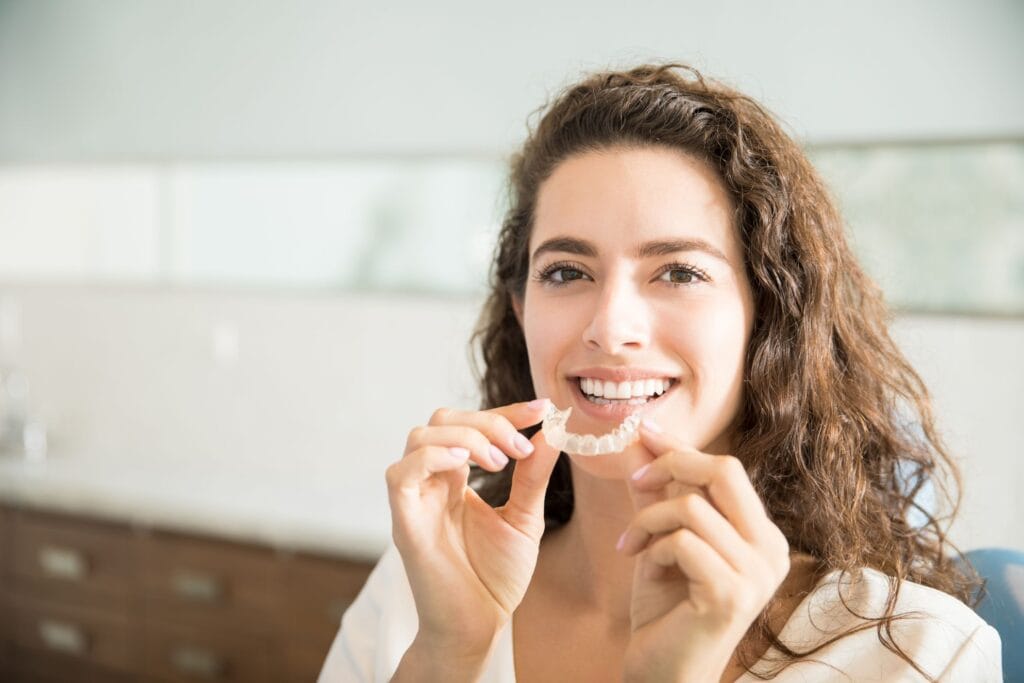 We consider it a privilege here at Reynolds & Stoner Orthodontics to provide Invisalign treatment to our Summerfield, North Carolina, patients. Invisalign is a system that allows you to straighten your teeth without anybody recognizing that you are doing so.
Additionally, because they are easily removable, you may eat and drink whatever you choose; with Invisalign, there are no dietary limitations whatsoever. In order to maintain appropriate dental hygiene, you can also brush and floss as you normally would.
The absence of wires and brackets also means that your mouth won't be as easily irritated. So, if you're seeking a discrete approach to straightening your teeth, Reynolds & Stoner Orthodontics is the best place to go for Invisalign in Summerfield, North Carolina.
Types Of Braces We Provide
Most people envision traditional metal brackets when they think about braces. However, at Reynolds & Stoner Orthodontics in Summerfield, North Carolina, we offer several options, including ceramic and invisible braces, both of which are just as effective as the traditional metal variety.
Metal Braces
Metal braces are the best option for people who want to have more conventional braces. They are composed of tiny metal brackets that are wired together and fastened to each tooth. They are the most noticeable sort of braces, but they are also the least expensive. And now that technology has advanced, they aren't nearly as visible as they once were.
Ceramic Braces
When compared to metal braces, ceramic ones are virtually identical in both performance and application. The most noticeable distinction is in their look; rather than being made of stainless steel, they are instead constructed of a more transparent, tooth-colored ceramic material, which makes them blend in better with your teeth. Therefore, ceramic braces can be the best choice for you if you're seeking a less obvious solution.
Invisible Braces
Invisible braces may be an option for you if you are thinking about getting braces but are concerned about the look of metal brackets and wires. Clear and translucent wires are used in invisible braces. As a result, they are far less obvious and can provide adults and teens who are self-conscious about their looks an aesthetically acceptable option.
Braces In Summerfield, NC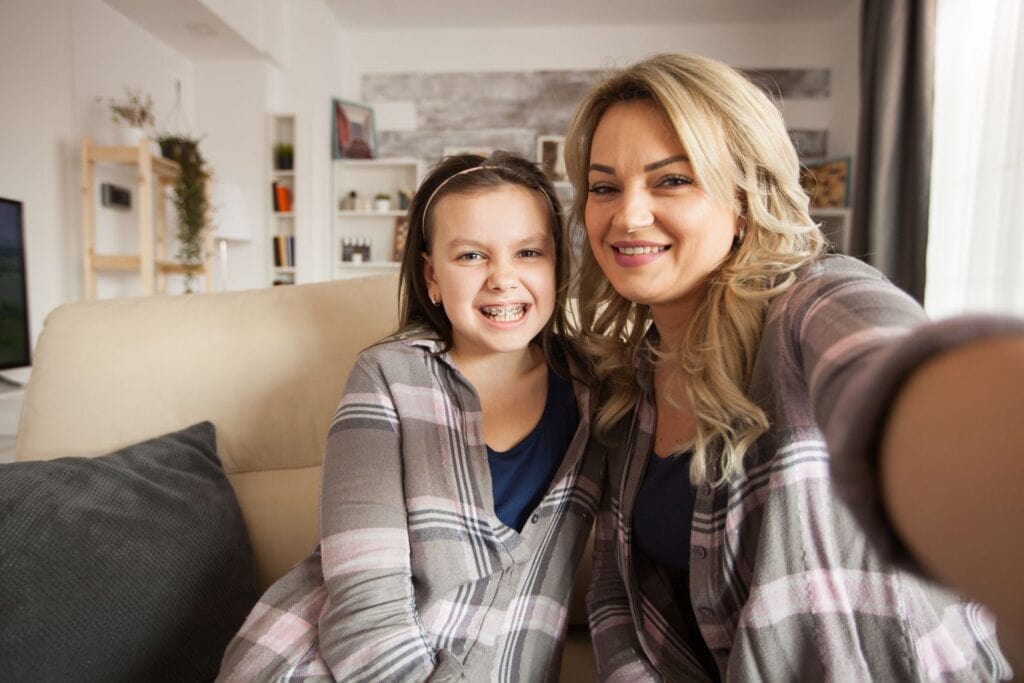 Any age group can benefit from having a beautiful, healthy smile. Here at Reynolds & Stoner Orthodontics, we provide a wide variety of braces in Summerfield, North Carolina, to meet the needs of our patients of all ages.
We've witnessed firsthand how braces can raise confidence, improve self-esteem, and improve the quality of life for our patients. But braces can do more than simply make your smile look better; they can also help to fix bite issues, ease pain and discomfort, and save your teeth from future harm.
In light of this, we'll collaborate with you to develop a treatment strategy that is specifically suited to your orthodontic requirements. So look no further than the highly-skilled Drs. Reynolds and Stoner if you're in need of braces in Summerfield, NC.
Visit Our Summerfield Office Today Or Book A Complimentary Consultation
At Reynolds & Stoner Orthodontics, we are committed to providing the highest quality treatment for all of our patients. Because of this, we provide all prospective patients with a complimentary consultation.
Drs. Reynolds and Stoner would be delighted to answer any questions you may have and give information on how our orthodontic treatments in Summerfield, NC, might benefit you during this visit.